About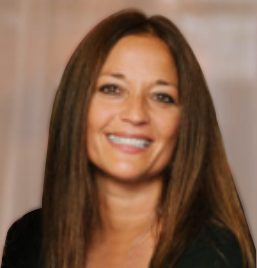 Hi. Thanks for visiting. I am currently and always in search of new challenges. I spent my entire career running my own independent design studio, design design founded in 1994.
I've led a wide range of exciting and challenging projects from concept through completion. I am hands-on and wear many hats (learning excites me). I bring a mix of traditional design, digital knowledge, production and independent know-how to get the job done.
Accounts
Automobile Club of Southern California, Brown Harris Stevens, Bicycle Playground, Columbia House, Dorling Kindersley Publishing, Dynal Incorporated, Kitchen Fresh Foods, Kitchen Kabaret Fine Foods & Catering, The Coffee Station, Resort Properties, Symbol Technologies, Vincent's Clam Bar & Restaurant, Waldorf Risk Solutions.
Experience
Branding • Corporate Identity • Stationery Design • Digital - Animated Banner Ads • Landing Pages • Web Design • Print - Books • Brochures • Direct Mail • Magazines • Packaging • Menus • Signage
Resume
approach | objective
Seeking a challenging opportunity to manage and lead projects where my design skills, education and many years of experience can be fully utilized.
digital | skills
Adobe Creative Suite. Illustrator, Photoshop, Indesign, Edge Animate, Acrobat Pro. Flash, Microsoft Office.
Coding Languages. HTML5, CSS, GSAP.
design | experience
Creative Director, Design Design. Jan 1994 – Present
-Establishes conceptual and stylistic direction for marketing objectives.
-Handles all phases of design process from ideation through production.
-Deals directly with client.
-Possesses excellent creative and collaborative skills.
-Experience designing within strict corporate style guides.
-Ability to communicate and justify creative solutions.
-Team player working with designers, developers, account managers independently and with agencies on a daily basis.
Creative Director, Converge Direct. June 2009 – Sept 2017
-Led marketing and creative team, working in a hands-on digital capacity.
-Led agency in estimates and management of creative output.
-Responsible for concepting, copywriting and standard of creative output of agency.
-Designing via defined success measures of A/B and multi-variate testing analytics.
-Dealt directly with client ensuring brands are represented within corporate guidelines.
-Represent agency at client pitches and presentations.
Creative Director, Brandemix. Jan 2008 – Oct 2010
-Led creative efforts of agency output on a daily basis.
-Led agency in estimates and management of creative output.
-Developed strategy and vision of creative efforts for online and print.
-Represented agency at client presentations.
-Dealt directly with client.
-Directed and led creative team responsible for creative output.
Associate Creative Director, Creative Exchange. Jan 1988 – Jan 1994
-Translated creative efforts of agency into comprehensive presentations.
-Managed and developed creative for wine and spirits account.
-Developed strategy and vision of creative efforts for print material.
-Responsible for Model selection and styling of lifestyle photography.
-Managed and directed photoshoots on set.
education | schools
BFA Communication Design, Parsons School of Design NY
-Digital Studies, School of Visual Arts NY
-Liberal Art Studies, University of New Hampshire
membership | awards
-The One Club, NY
-American Institute of Graphic Arts, AIGA NY
-Certificate of Special Merit, AGA