About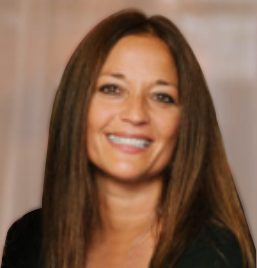 Hi. Thanks for visiting. I am currently and always in search of new challenges. I spent my entire career running my own independent design studio.
Design Design was founded in 1994. It began with a few small freelance gigs. Before long, I was working on referral and guiding internal agency teams in concept, design, marketing and production.
I've led a wide range of exciting and challenging projects from concept through completion. I am hands-on and wear many hats (learning excites me). I bring a mix of traditional design, digital knowledge, print production and independent know-how to get the job done. Not a day goes by where I don't smile and think "i'll do this until i don't..."
Accounts
Automobile Club of Southern California, Brown Harris Stevens, Bicycle Playground, Columbia House, Dorling Kindersley Publishing, Dynal Incorporated, Kitchen Fresh Foods, Kitchen Kabaret Fine Foods & Catering, The Coffee Station, Resort Properties, Symbol Technologies, Vincent's Clam Bar & Restaurant, Waldorf Risk Solutions.
Experience
Branding • Corporate Identity • Stationery Design • Digital - Animated Banner Ads • Landing Pages • Web Design • Print - Books • Brochures • Direct Mail • Magazines • Packaging • Menus • Signage
Resume
self-starter
Creative Director with 15+ years proven experience in a leadership role managing a variety of disciplines. Skilled with an in-depth understanding of the creative process and knowledge of both sides: dealing direct with the client to ensure their creative needs are met as well as producing a product that meets client expectations and delivers.
skills
Adobe Creative Suite. Illustrator, Photoshop, Indesign, Flash, Edge Animate, Sketch, Acrobat Pro, QuarkXpress, Microsoft Office.
HTML5, CSS, Bootstrap, GSAP, HYPE 4.
experience
Creative Director, Design Design. 2017 – Present
-Establish conceptual and stylistic direction for marketing objectives.
-Handle all phases of design process from ideation through production.
-Deal directly with client ensuring brands are represented within corporate guidelines.
-Outperform existing control creative with continued success measures.
-Communicate and justify creative solutions.
-Team player working with designers, developers, account managers and clients.
Creative Director, Converge Direct. 2009 – 2017
-Led creative team and standard of creative output of agency.
-Continually met and exceeded quarterly client goals.
-Designed via defined success measures of A/B and multi-variate testing analytics.
-Outperformed existing control creative with an increased CTR by 25%.
-Developed 36 new concepts per year of which 90% outperformed existing creative.
-Represented agency at client pitches and presentations.
Creative Director, Brandemix. 2008 – 2009
-Led agency in estimates and management of creative output.
-Developed strategy and vision of creative efforts for digital and print objectives.
-Dealt directly with client ensuring brands are represented within corporate guidelines.
-Represented agency at client presentations.
Creative Director, Design Design. 2004 – 2008
-Owned and operated creative design and marketing agency.
-Responsible for successful 'big idea' concept for superstore pitch.
-Secured multi-million dollar superstore contracts based on comp presentations.
-Designed and produced 3-D point of purchase displays for in store presence.
-Art direction of new product design and development and photoshoots.
education
BFA Communication Design, Parsons School of Design NY
-Digital Studies, School of Visual Arts NY
-Liberal Art Studies, University of New Hampshire
membership
-The One Club, NY
-American Institute of Graphic Arts, AIGA NY